Digify Data Room
Year Founded: 2011
Headquarters: Sidney
Avaliação da data room Digify
O fornecedor de data room Digify é relativamente novo no setor, tendo sido fundado em 2011 e tendo sede nos Estados Unidos. A plataforma é a primeira opção de pequenas empresas e gigantes nascentes no mundo corporativo. Governos e instituições bancárias também têm dependido de seus serviços para a realização de negócios e a promoção de colaborações superlativas.
Entre os pontos fortes da plataforma, temos um sistema de criptografia avançado que protege documentos de cópia, impressão ou download sem permissão.
Com recursos como rastreamento de documentos, integração adaptada ao Google Docs, personalização, marcas d'água, segurança de documentos, estatísticas de arquivos e notificações em tempo real — entre outros —, a plataforma é uma das mais fortes do ramo.
O fornecedor de data room Digify se encontra disponível somente em inglês e é compatível com a web e com os sistemas operacionais Linux e Windows. Tem uma capacidade de armazenamento de 100 GB e oferece uma demonstração gratuita de 7 dias, de forma que os potenciais usuários podem entender como é fácil de usar. Há um centro de suporte disponível 24 horas por dia por e-mail, telefone e centros locais.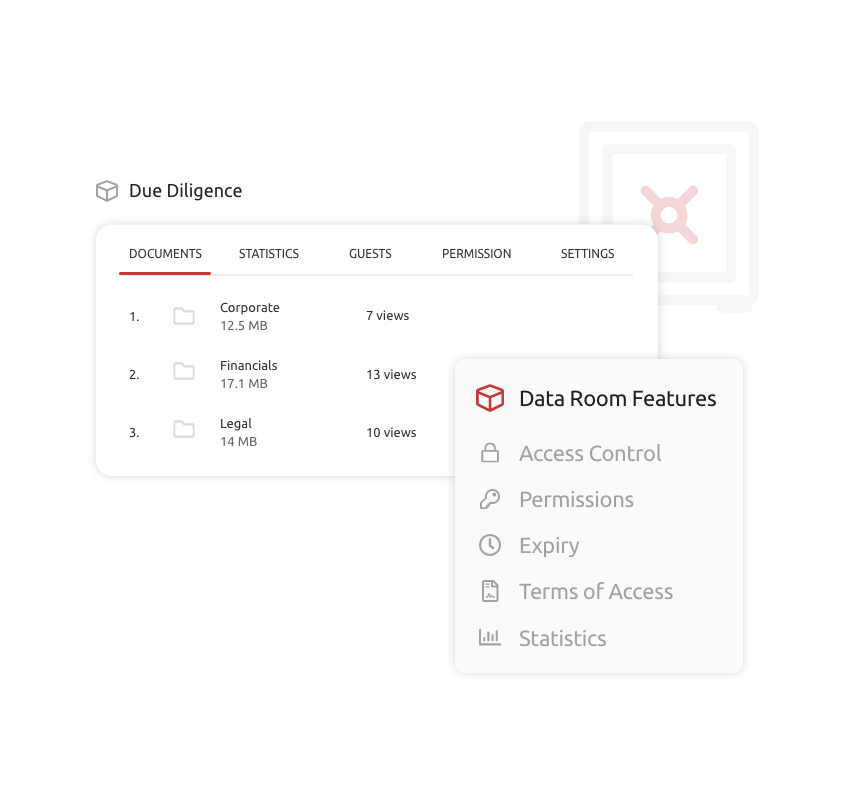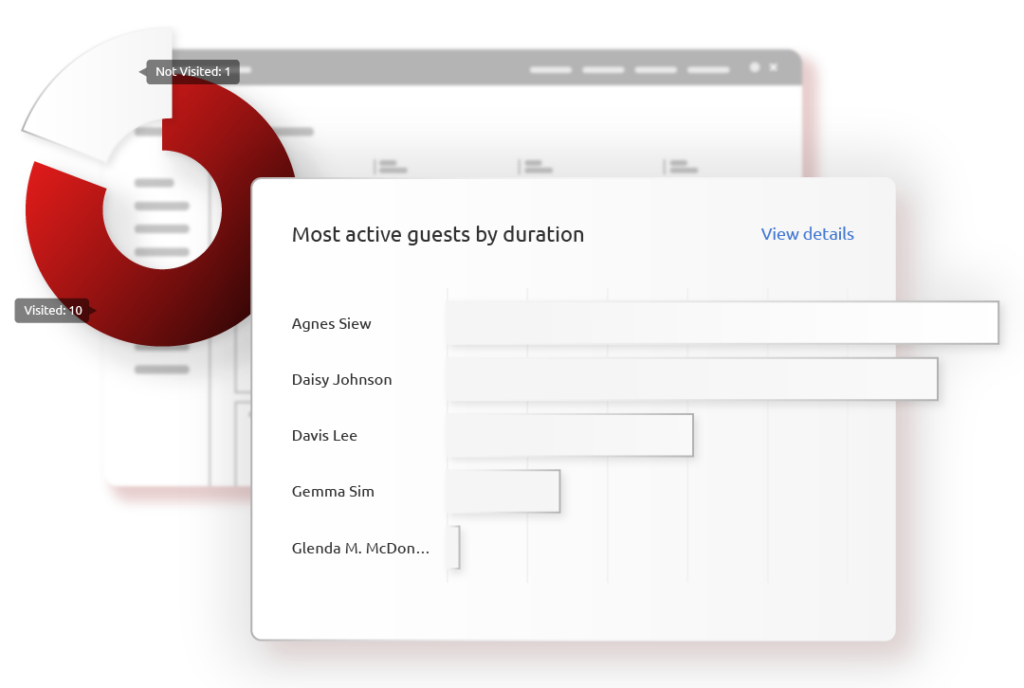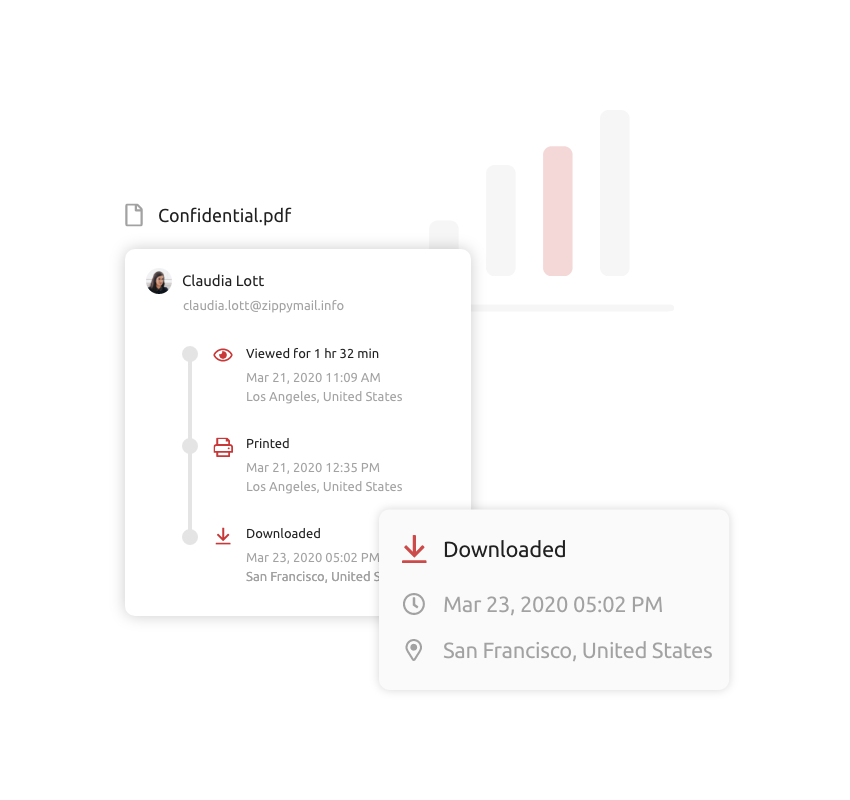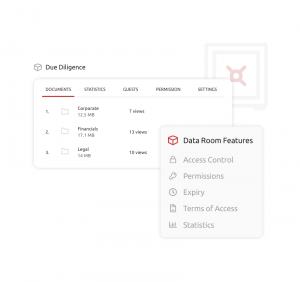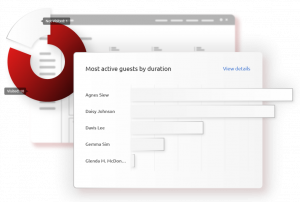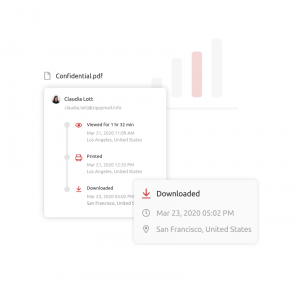 Funcionalidad
Pro
Use forIndividual needs, file sharing and storage.
---
Includes
1 User
3 Data Rooms
50 Data Room Guests
1 Internal User
100 GB Storage
---
Team
Use forVDR employees needs, file sharing and online deals.
---
Includes
3 Users
10 Data Rooms
200 Data Room Guests
3 Internal Users
100 GB Storage
---
Business
Use forVDR business needs, file sharing, M&A, digital deals.
---
Includes
5 Users
25 Data Rooms
500 Data Room Guests
5 Internal Users
100 GB Storage
---
Preços da data room Digify: os preços da Digify vêm em três soluções diferentes — Pro, Team e Business. O plano Pro é para necessidades individuais, enquanto que os planos Team e Business são para empresas e seus funcionários ou associados. O plano Pro oferece somente três data rooms, enquanto que os pacotes Team e Business oferecem 10 e 25, respectivamente. Todos os planos vêm com 100 GB de armazenamento e com um preço inicial de US$ 99/mês, oferecendo uma variedade de data rooms.
Recursos
security & hosting
Two-Factor Authentications
ISO/IEC 27001:2013 Certified
SOC 1 Certified
GDPR Compliant Certified
HIPAA Compliant Certified
Data Backup
Access Expiration
Access Limitation by IP
99.9% Uptime Guarantee
SSAE 16 Certified
Virus Scanning
Multiple Datacenter Locations
accessibility & ease of use
Scroll-Through Document Viewer
Web-Based Spreadsheets Viewer
Mobile Device Interface
Search Filter by Name
Search Filter by Content
Automatic Numerical Indexing
Drag & Drop Upload
Desktop Synchronization
Export of Data Room Index to Excel
No Plugins
Optical Character Recognition
Filtering by Parameters
Archives Upload & Extraction
Document Version Control
Multilingual Documents Index
file protection & user management
Prevention of Download and Copy
Customizable Document Watermarks
Document Access Expiry
256-Bit SSL/TLS Encryption
Data at Rest Encryption
Granular User Permissions
Permission Groups
Mobile Device Management
Granular Document Permissions
View-Only Access
Remote Shredding of Documents
Secure Fence View
activity tracking & reporting
Real-Time Audit Trail
Graphic Reports
Exporting Reports to Excel
Tracking of Document Viewing Time
Tracking of All User Activity
Scheduled Reports
collaboration features
Basic Q&A Module
Secure User Messaging
New Document Email Notifications
Files & Folders Notes
Advanced Q&A Module
customization
Branded User Interface
Custom User Invitation Letter
Custom Access Agreements
Managed Encryption Keys
Custom Workflows and Features
Custom Domain
Custom Login Page
Active Directory Integration
Single Sign-On Integration
Integrations Through APIs
security & hosting
Two-Factor Authentications
ISO/IEC 27001:2013 Certified
SOC 1 Certified
GDPR Compliant Certified
HIPAA Compliant Certified
Data Backup
Access Expiration
Access Limitation by IP
99.9% Uptime Guarantee
SSAE 16 Certified
Virus Scanning
Multiple Datacenter Locations
accessibility & ease of use
Scroll-Through Document Viewer
Web-Based Spreadsheets Viewer
Mobile Device Interface
Search Filter by Name
Search Filter by Content
Automatic Numerical Indexing
Drag & Drop Upload
Desktop Synchronization
Export of Data Room Index to Excel
No Plugins
Optical Character Recognition
Filtering by Parameters
Archives Upload & Extraction
Document Version Control
Multilingual Documents Index
file protection & user management
Prevention of Download and Copy
Customizable Document Watermarks
Document Access Expiry
256-Bit SSL/TLS Encryption
Data at Rest Encryption
Granular User Permissions
Permission Groups
Mobile Device Management
Granular Document Permissions
View-Only Access
Remote Shredding of Documents
Secure Fence View
activity tracking & reporting
Real-Time Audit Trail
Graphic Reports
Exporting Reports to Excel
Tracking of Document Viewing Time
Tracking of All User Activity
Scheduled Reports
collaboration features
Basic Q&A Module
Secure User Messaging
New Document Email Notifications
Files & Folders Notes
Advanced Q&A Module
customization
Branded User Interface
Custom User Invitation Letter
Custom Access Agreements
Managed Encryption Keys
Custom Workflows and Features
Custom Domain
Custom Login Page
Active Directory Integration
Single Sign-On Integration
Integrations Through APIs